If you follow some of the Hollywood stars and influencers on social media, you likely have heard of this exciting no downtime laser treatment called the "Hollywood Laser Peel." It has become a popular treatment used by stars so they can be red-carpet ready for annual award ceremonies. Many celebrities that have had the treatment go on to brag about the benefits on social media, which has led to a broader awareness among millions seeking better looking, luminous skin. The Hollywood Laser Peel treatment was developed by Lutronic using their Hollywood Spectra™ device. Using laser energy in combination with a specialized carbon-based lotion, which in approximately 20 minutes can revitalize your skin and create the appearance of a lighter and brighter skin tone.
Best of all, this treatment experience is fast and comfortable, reasonably priced, and has zero social downtime. These benefits have led to the widespread and growing popularity of the Hollywood Laser Peel. While it's great to know that satisfied consumers continue to seek the Hollywood Laser Peel, let's learn more about why they keep coming back for this facial refresh. The Hollywood Laser Peel noticeably brightens your complexion and is long-lasting compared to some other skincare alternatives.
So how do patients get that youthful, luminous skin before an event with the Hollywood Laser Peel? There are three simple steps: 1) carbon lotion applied, 2) gentle heating of lotion, and then 3) laser exfoliation, which combine to reveal a brighter 'camera ready' complexion in about 20 minutes.
Unlike microdermabrasion or professional water-based facial cleansings, the Hollywood Laser Peel treatment safely delivers targeted energy completely into the outer epidermal and deeper dermal skin layers to stimulate longer-lasting improvement to your skin. The laser energy targets melanin cells (the source of skin pigmentation) and helps to stimulate new collagen growth by gently heating the dermis. This combination effect is what leads to a reduction in unwanted pigmentation and an increase in dermal collagen (or energy-based filler).
Conventional treatments, as mentioned above, simply do not affect the inner skin quality or tone. They only help to remove some of the outer layers of dead skin cells, leading to a short-lived cleaning, which will not provide a longer-lasting glow. In addition, the microdermabrasion treatment can sometimes lead to redness and skin sensitivity for 1-2 days after treatment. This is why consumers are choosing to ask for the no-downtime Hollywood Laser Peel for longer-lasting benefits of lighter and brighter skin from the inside out.
Why are the results so amazing with the Hollywood Laser Peel? When the carbon lotion is able to bond with the outer layer of skin and exfoliated by the laser in the 3rd treatment step, this outer skin layer (dead skin cells) is completely removed. This leaves clean, live cells on your skin surface and the skin quality becomes significantly more reflective to light. Many patients find that the Hollywood Laser Peel treatment creates a smoother appearance of their skin tone and texture, and this contributes to the skin luminosity they desire.
Hollywood Laser Peel uniquely and comprehensively improves your skin's reflectivity of natural light from the inside out. The results are immediately noticeable, and with zero downtime after a 20-minute treatment, you can feel exhilarated and camera ready for your important event or celebration. As with many aesthetic treatments, some patients choose to maintain their youthful appearance with monthly Hollywood Laser Peels so they can confidently show off their dazzling skin year-round.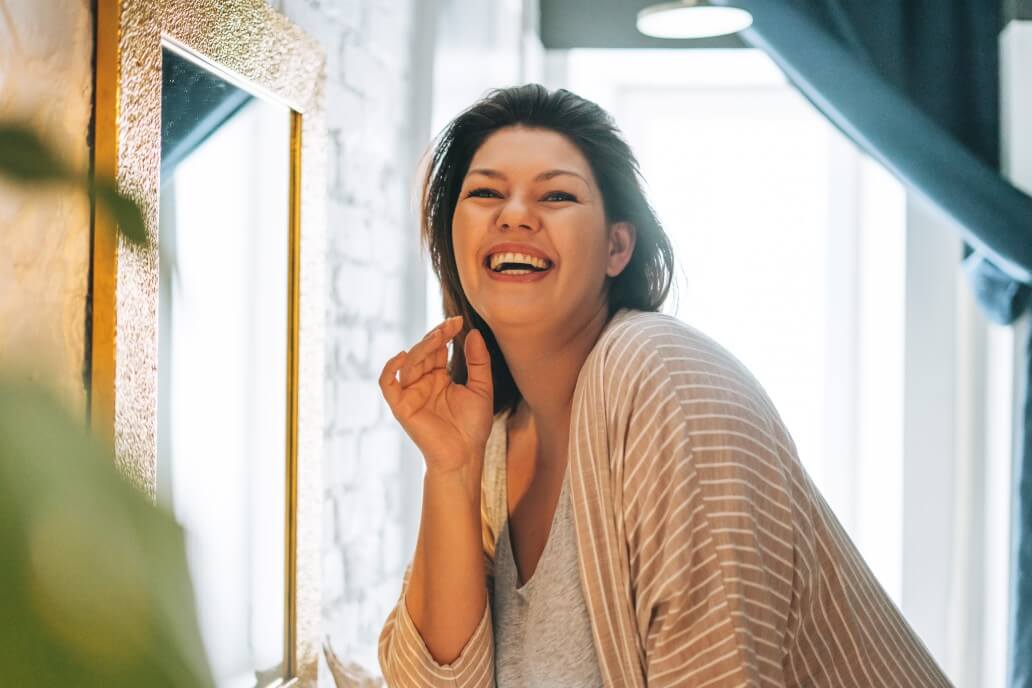 Whether for special occasions or as part of your skincare regimen, the Hollywood Laser Peel is the real deal. Rather than settle for routine skincare and make-up to hide skin irregularities, schedule a Hollywood Laser Peel treatment for a longer-lasting glow from the inside out. You deserve it, and you deserve better results than those limitations of conventional skin services. Step up and experience what the stars do to achieve a lasting natural glow.